Welcome to
Phang Nga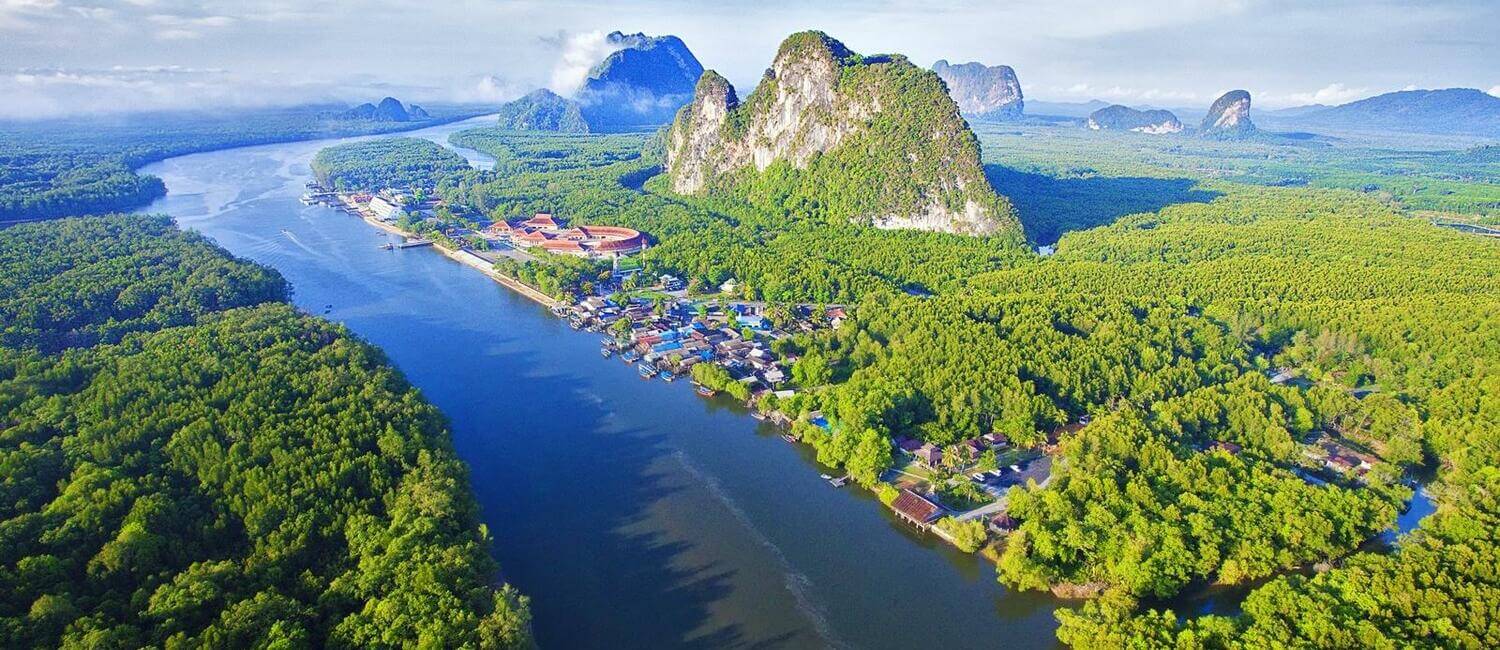 Phangnga has geographic features of mountains and forests and is 788 km from Bangkok. Its Landmark is Khao Chang which is the big mountain in a shape of crouching elephant – the symbol of Phangnga province. Visitors can go exploring beautiful Caves such as Ruesi Sawan cave and Luk Suea cave in Somdet Phra Sri Nakarin Park, Khao Chang road. Inside the caves is very Cool with clear beck and beautiful stalagmites and stalactites. Pung Chang cave is also one of relaxing place with beautiful stalagmites and stalactites and all-year beck.
Phangnga also owns beautiful Islands, including the most famous one – Similan Islands. The attractive islands are waiting for travellers to experience their charm. North surin Island and south Surin Island are also famous for their beautiful bays. The most well-known one is Aow Mae Yai which is the big bay with gentle sea.
Rubber tree leaves artificial Flowers are the famous products made by groups of Farm women. You can buy dried Seafood and shrimp Paste from local stores and markets around the city. Phang Nga is a province equally renowned for its beautiful land, spectacular bay, and amazing islands; Phang Nga national parks feature magnificent scenery with immensely different attractions.
Most famous is Phang Nga Bay National Park, a geological wonder filled with islets, sunken caverns, and startling rock formations rising vertically out of the sea. The bay is extremely sheltered and therefore ideal for expeditions on sea kayak that explore the many fascinating caverns and islands throughout the bay.
Phang Nga's Andaman coast offers equally stunning national parks of a different kind; the island groups of Surin and Similan are renowned for their beautiful, unspoiled beaches and spectacular underwater scenery, attracting divers from around the world. On the Phang Nga mainland, Khao Lak features a coastal park full of rare birds, exotic mammals, and scenic waterfalls, as well as many luxury and budget hotels along the spectacular coast that was devastated by the 2004 Tsunami but has since been completely rebuilt.
Visitors are also invited to participate in the turtle release fair. The 7-day EVENT is annually held in March with its highlighted activity – releasing young turtle hatchlings.
In Thailand we speak
THAI
You' ll ride in a
SUNNY DAY
A GLIMPSE OF KHAO LAK
Khao Lak–Lam Ru National Park is a national park in Phang Nga Province, Thailand. The coastal area here is typically referred to as "Khao Lak". The park is named for two of its mountain peaks, Khao Lak and Lam Ru. It also encompasses beaches and forests. The park has numerous large waterfalls, the largest of which is Lam Ru Waterfall, a waterfall of 5 levels and year-round water flow.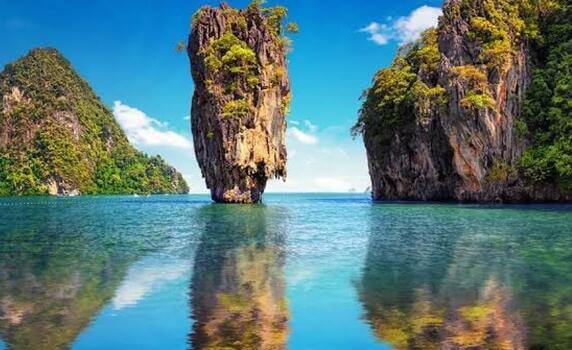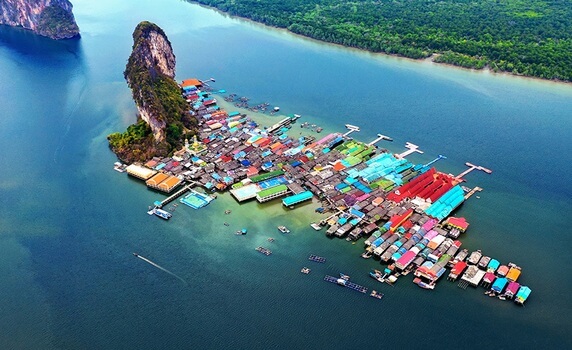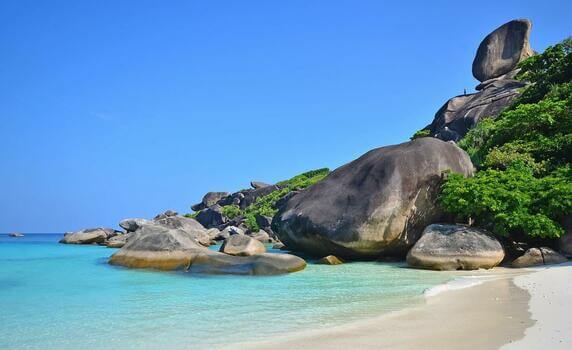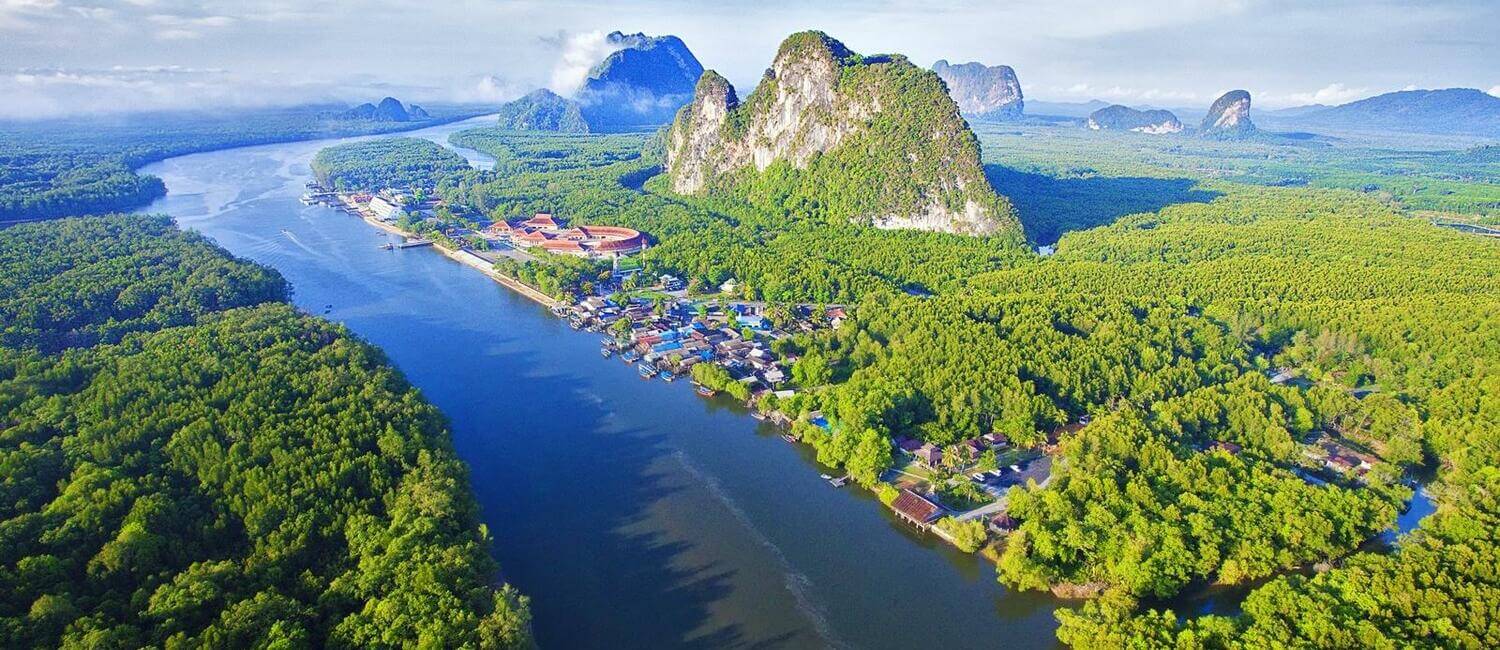 PREPARE YOUR TRIP WITH A LITTLE HELP FROM US

DO & SEE
"Phang Nga Province" or the nickname that "Land of the Jungle Island" is one of the provinces of the country full of many attractions both natural sea Especially a group of beautiful islands lined up beautifully in the Andaman Sea. It also has the densest and most fertile mangrove forest area in Thailand. Besides the big and small islands Unique natural attractions Known all over the world is the underwater world with various coral reefs. Fish, large and small, which are all precious natural resources that are always like the destination of tourists.
EAT & DRINK
Traditional southern food has a distinctive flavor that is unique. Since the territory of the south used to be a trading center for merchants from India, China and Java, the culture of foreigners, especially South Indians. Which is the origin of the use of spices in cooking has come to have a great influence. Typical southern food It is characterized by a blend of traditional Thai food and South Indian food such as budu juice, which is obtained from fermenting fresh sea fish mixed with grains of salt. and is similar to Malaysian food The food of the south is therefore more spicy than other regions.
STAY IN KHAO LAK
Avani+ Khao Lak Resort
Settle into chic Avani style on the sparkling shores of Thailand's Andaman Sea in one of the best Khao Lak hotels. With its very own stretch of white-sand beach, four pools, kids' club, delicious dining and incredible ocean views, Avani+ Khao Lak Resort is your go-to for serious fun.
Enjoy exclusives rates throughout L'Etape Thailand by Tour de France Phang Nga 2022 from 3,000 THB – but only if you book by 22 April, 2022